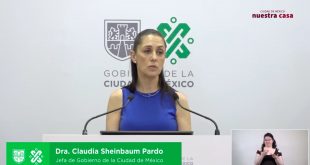 La próxima semana, del 15 al 21 de junio, la Ciudad de México inicia una transición ordenada y gradual hacia el Semáforo Naranja.
De acuerdo con el departamento de Investigación de InformaBTL, el 3.5 por ciento de las acciones que implementan las marcas para promocionar sus productos servicios son de guerrilla marketing, mientras que el 76.7 por ciento de los servicios que ofrecen las agencias de publicidad son de esta disciplina del below the line.
Google hoy colocó en su página principal un doodle para festejar el 101 aniversario del primer sistema de semáforo eléctrico, el cual ha sido la pieza clave de algunas estrategias below the line de street marketing y experiencial marketing.